Officer Bag | Black
Regular price

Sale price

$568.00
The Officer Bag is inspired by vintage Swiss military bags. It is wet-molded by hand to achieve this box-like shape. The strap consists of multiple leather pieces riveted together. A great bag for your daily needs in a special shape!

This iteration is made from black Culatta (horse butt) leather which offers a beautiful natural texture and will age beautifully!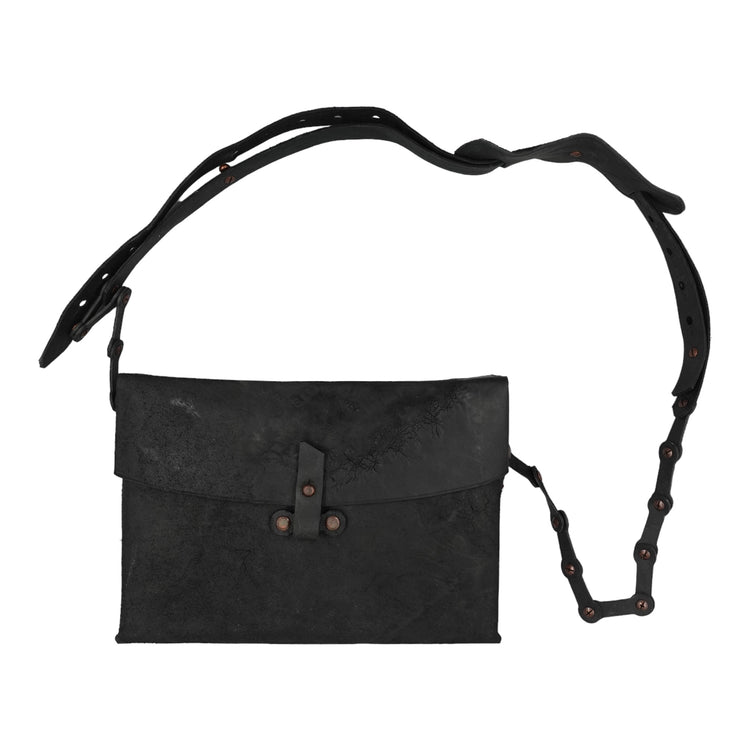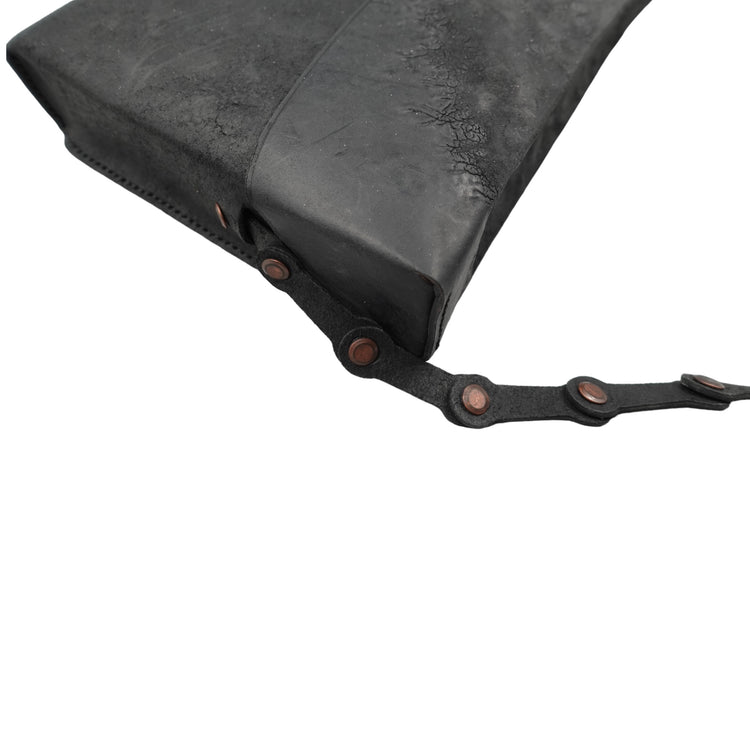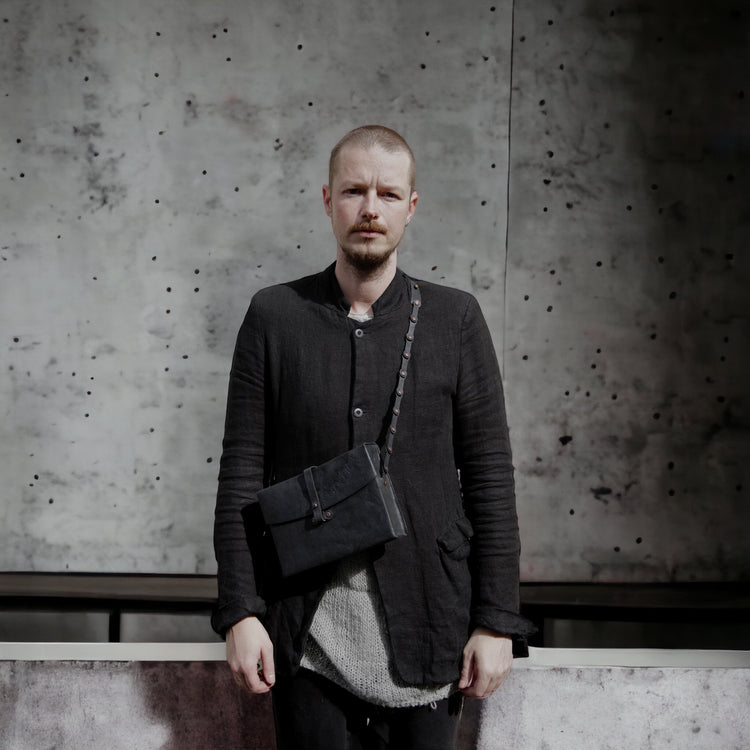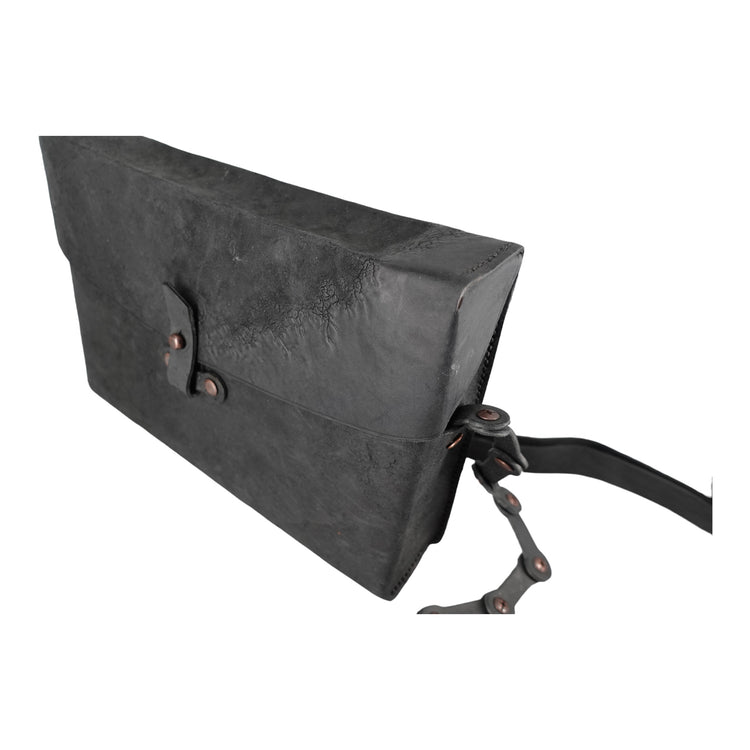 MADE IN GERMANY.
We believe that even the birthplace of your bag should stand for something. Each bag is born in our small atelier in the surroundings of Munich, Germany.
ARTISANAL LEATHERCRAFT.
Every bag is handcrafted using old artisanal techniques. Whether it is a classic saddle stitch or the handwaxing of our threads. We believe those old techniques should live on.
HANDMADE WITH LOVE.
Every step of the process is handled by the same 2 hands, from cutting the leather, hand-sewing, to oil-curing the finished piece. We put our heart and soul into each piece and we believe it shows.
Objectified Emotions.
The beginning of a SKINNOSH object is always an emotion. I believe that each piece of leather, hardware, and the design of the object can make the wearer feel a certain way.